COVID-19 Changes: Event listings come from various community organizations across Rye. Many are still in the process of reflecting new virtual events as well as the cancellation or postponement of in-person events.
If you are a community organization and would like to post events on MyRye.com, please get in touch.

Rotary Feeds The Sound Shore
October 26 @ 12:00 pm

-

November 20 @ 12:30 pm

EDT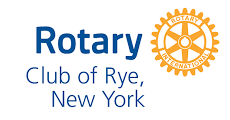 The Rotary Clubs of Rye and Port-Chester-Rye Brook have united their efforts to collect food from 10/22-11/20/20 to help fill our local food pantries for the winter. Please help us stock the shelves of Bread of Life, Carver Center, Caritas and Harrison Pantry.
Our Wish List:
Diapers – Any size Cereal or Oatmeal
Progresso Soup (any variety) Shelf Stable Milk
Vegetable Oil Fruit Cups (cans, plastic)
Tuna
Drop-Off Locations:
Webster Bank – 72 Purchase Street, Rye
Citibank – 1020 Boston Post Road, Rye
Forever Families – 62 Bowman Avenue, Rye Brook
Citizens Bank – 102S. Ridge Street, Rye Brook
Or call Rye Rotary at 914-967-1001 to arrange for a pick-up or drop-off.