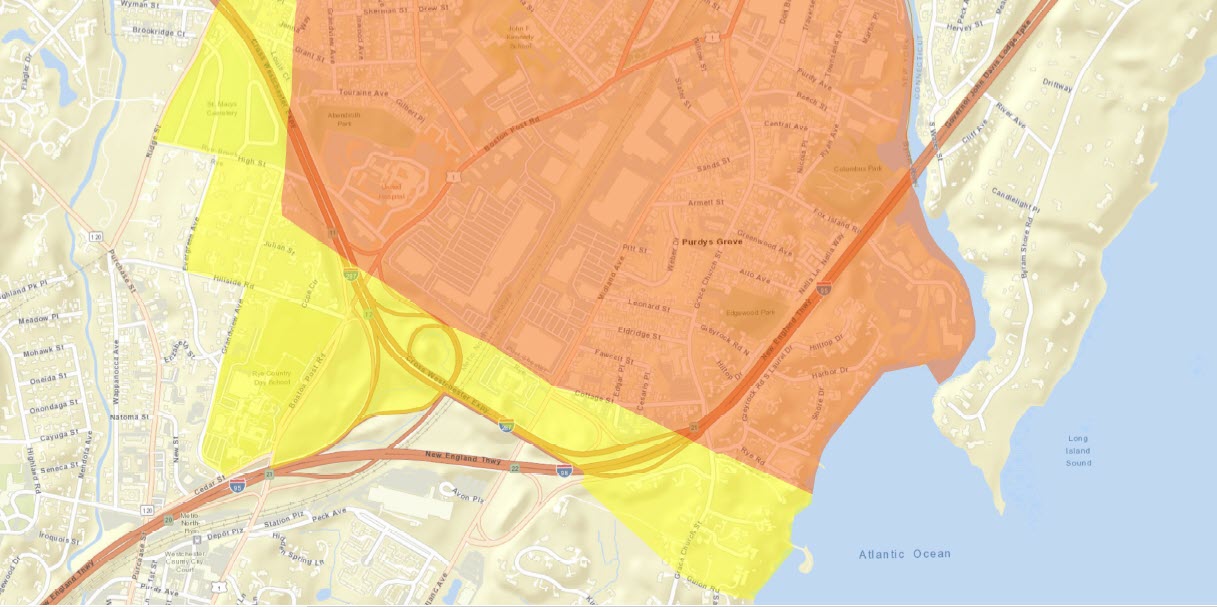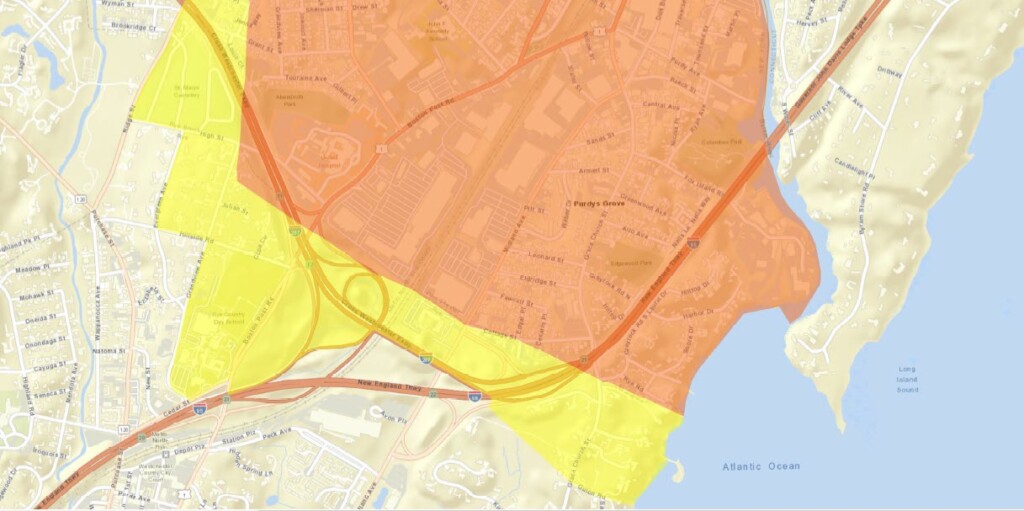 (PHOTO: the Port Chester "Orange Zone" abutting Rye.)
Port Chester moved to "Orange Zone" status on Wednesday. The 7-day average positivity rate in Port Chester has been above 3 percent for 10 days, meeting the metrics for an orange warning zone declaration. Port Chester was designated a less serious "Yellow Zone" this past Friday. "In Port Chester, there is a new Orange Zone," Governor Cuomo said on social media Wednesday afternoon.
"Orange Zone" status means:
10 people maximum, indoors and outdoors;
House of Worship Lesser of: 33% of maximum capacity / 25 people;
Certain high-risk non-essential businesses (eg., gyms, fitness centers and classes, barber shops, hair salons, personal care services) are closed.;
Schools are closed – remote only.
See the full advisory issued by Port Chester below.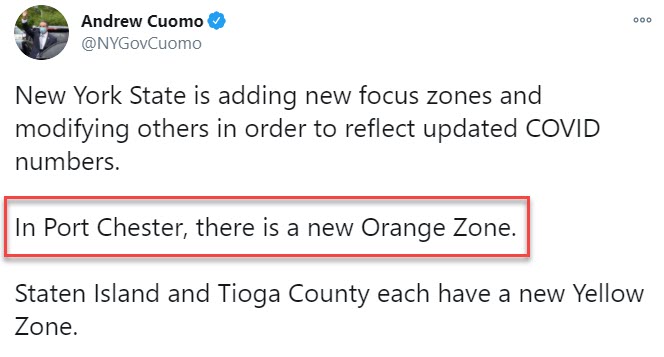 Wednesday November 11th, 2020 :: 05:04 p.m. EST