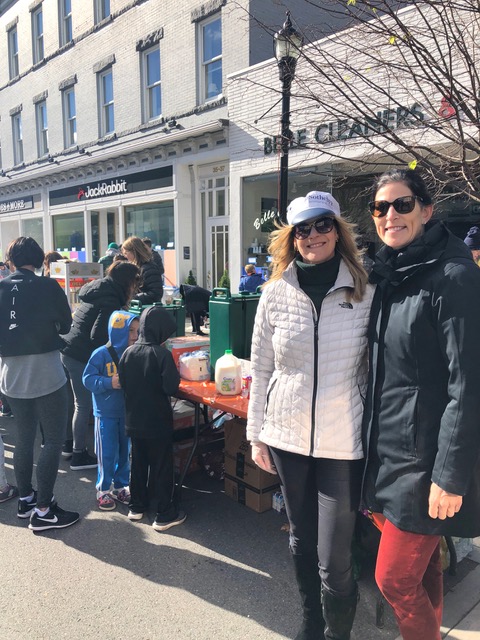 (PHOTO: Fiona Dogan and Christa Liddy at Woman's Club of Rye bake sale for Children's Philanthropy at the 2019 Rye Recreation Halloween window painting in downtown Rye.)
Special promotional content provided by Fiona Dogan of Julia B. Fee Sotheby's in Rye
By Fiona Dogan of Julia B. Fee Sotheby's
Rye is an amazing city. We have so much to be thankful for, which is why so many of us want to give back.  Living here, we feel we have a responsibility to care for our community—its people, parks, and beaches; its library, museums and schools and public spaces.
Over the past 25+ years, I've seen my neighbors step up in so many ways to support each other and help those in need. They've sponsored youth sports teams and food drives, participated in park cleanups or just lent a helping hand to the elderly. When the going gets tough, people in Rye have each other's backs.
As we find our way through this pandemic together (hopefully, walking to the light at the end of the tunnel!) many of us will be looking for new ways to get involved. While volunteering looks a little different now, there are many ways to show your support for Rye and its citizens. Whether you'd like to contribute your time, money or just lend a hand, check out the list below of nonprofit and community organizations which strengthen the fabric of our community. Though we are still socially distanced — we're all in it together.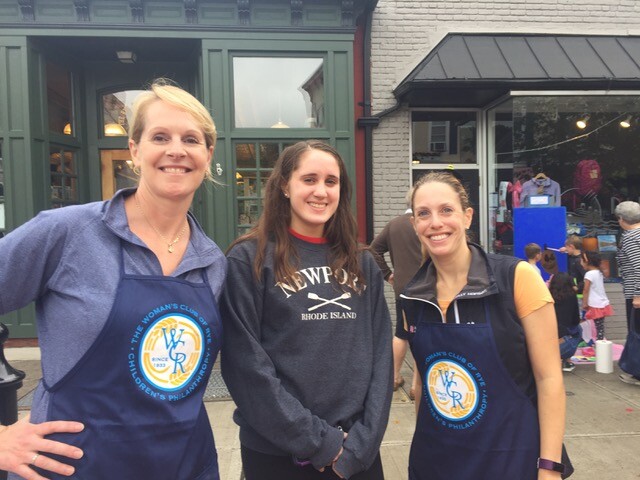 (PHOTO: Fiona Dogan and Deborah Golub along with youth volunteer (center, no ID) at the Woman's Club of Rye bake sale held during the 2018 Rye Recreation Halloween window painting in downtown Rye.)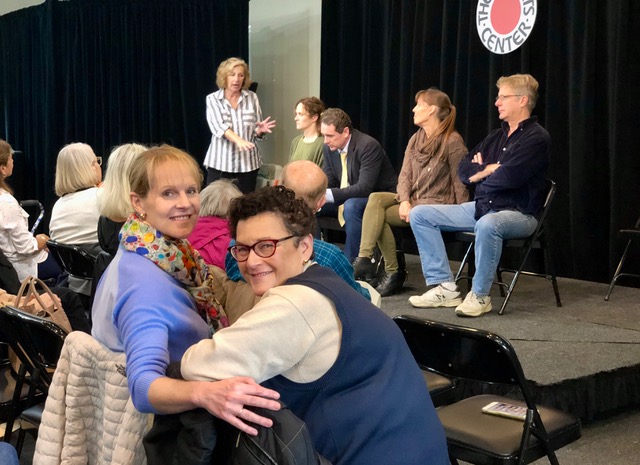 (PHOTO: Fiona Dogan and Linda Darer at the Rye Arts Center "Play with Your Food" event before the pandemic.)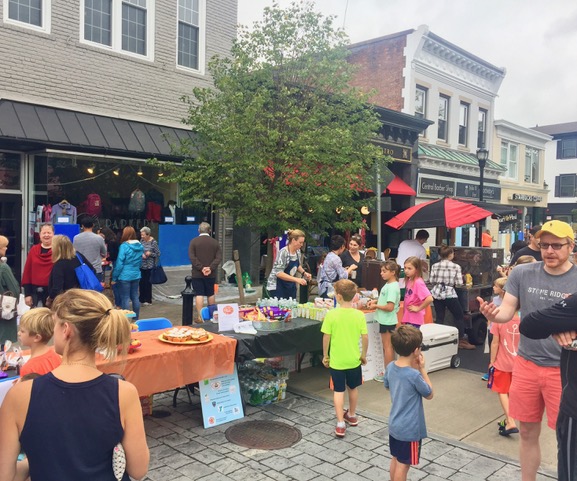 (PHOTO: The Rye community turns out for philanthropic events. Photo taken pre-pandemic.)
Fiona Dogan is a top-producing real estate agent at Julia B. Fee Sotheby's International Realty in Rye.