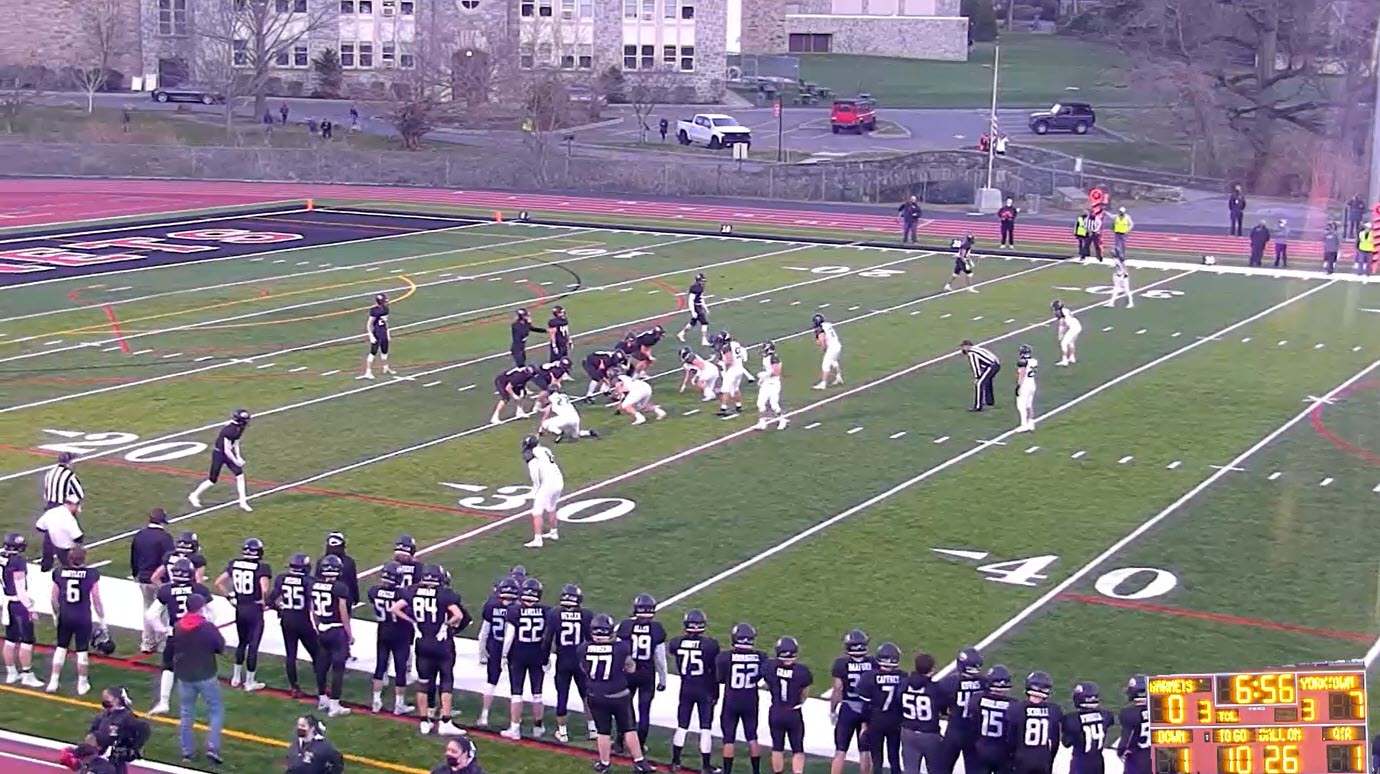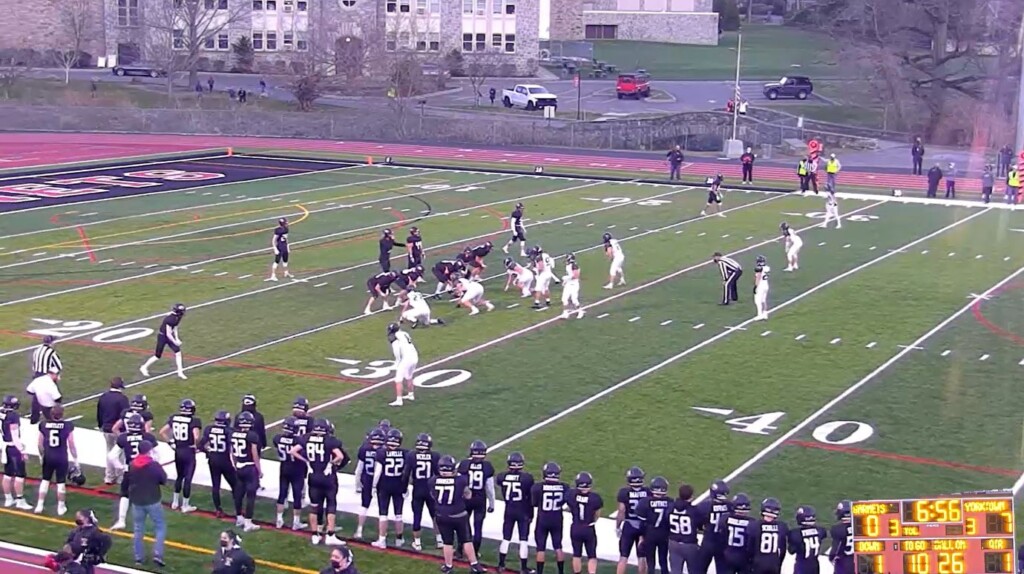 Rye Boys Varsity Football ground down Yorktown for a 20-10 victory at Nugent Stadium Saturday night. The team moves to a 3-0 season.
"Key defensive stops in second half included the interception by Liam Lavelle that allowed the Rye offense to overcome 10-7 deficit from the first half, scoring two touch downs in the second half," said Rye Boys Varsity Football Coach Dino Garr.
Other highlights included a big third down 28 yard pass from Owen Kovacs to Lucas Perez-Segnini for 19-10 lead. It was a hard fought struggle with a very aggressive Yorktown team. Rye was led by captains Jack Garnett, Jack Griffiths, Jack Bartlett and Jack O' Byrne, as well as Alex Tepedino and Ryan Surhoff.
Girls Varsity Cheerleading also had its own Garnet shine under the lights at Nugent. "The Rye cheerleaders cheered the boys to another win at tonight's home game," said Girls Varsity Cheerleading Coach Melissa Marsden. "Although we were still missing a few members due to spring break traveling, the girls were able to perform a full half time routine with new stunts and tumbling."
Watch the game replay.