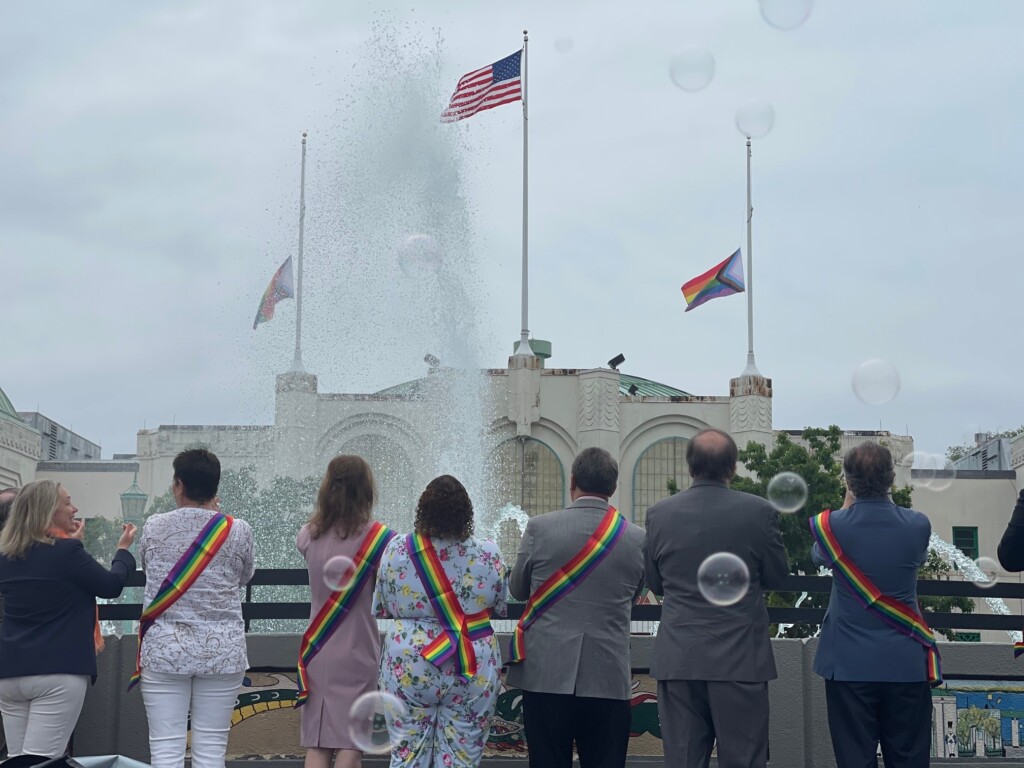 Pride is everywhere in Rye.
For the first time in Westchester County history, the LGBTQ Advisory Board and County officials raised two Progress Pride Flags at Playland Amusement Park on Friday. They also unveiled a Progress Pride Flag mural painted by The LOFT in front of the Playland Fountain.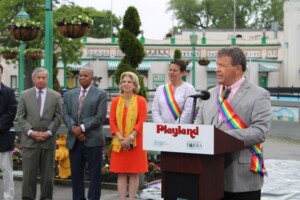 Rye Guy and County Boss George Latimer, who lives right next to Playland, said: "Here in Westchester County we want all to know they are welcome and they are respected. When it was brought to my attention that we needed to do more than raise the Pride Flag, that we had to include the Progress Pride Flag, I immediately said yes. Anything we can do to show the love and support we have for our LGBTQ+ family we will do. The arrows on the Flag point to show the forward movement, but it also shows the progress that still needs to be made. We will get there together my friends!"
Along with the two Progress Pride Flags being raised on top of the Playland Ice Casino joining the American Flag, the Progress Pride Mural was painted at the request of The LOFT by members of LGBTQ+ community.