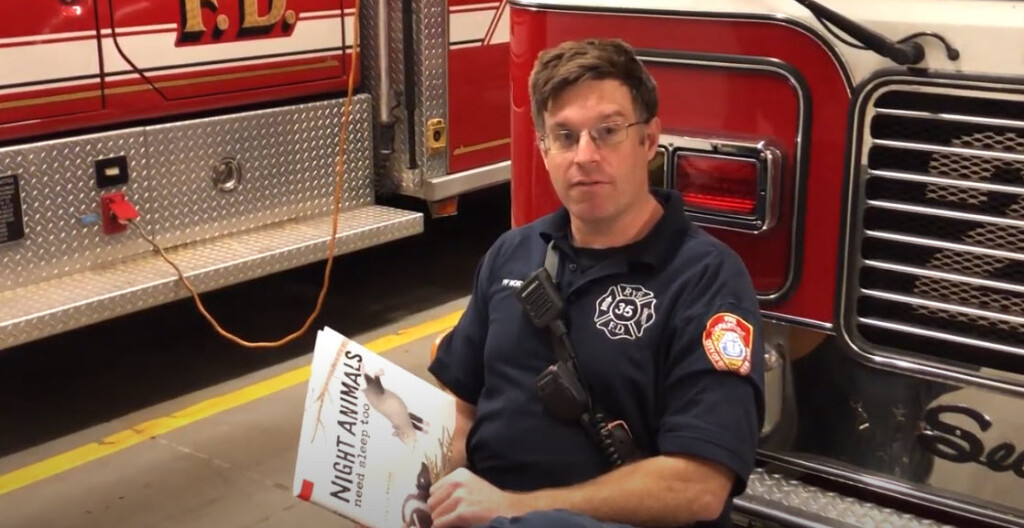 Over the last few weeks we have asked various Rye citizens – elected officials, city staff, community leaders and local authors – to read a story for the youngest citizens of Rye. Each day, we will share a new story.
Today, City of Rye Professional Firefighter Andrew Northshield reads Gianna Marino's Night Animals Need Sleep Too.
Andrew Northshield has been a professional firefighter for the City of Rye for just over 17 years. He was raised on Hawthorne Place, in the heart of Clamtown and attended Milton (where he was rumored to have been Mrs. Lipman's favorite student), as well as Rye Middle and High School. He reports graduating "by the skin of my teeth" in 1996. He lived in Rye until he was 23 years old and and now lives with his wife Bryn (also class of '96) and their three daughters in North Salem.
Enjoy the video and be sure to subscribe to our newsletter to be notified of new episodes & other Rye news.
Prior Episodes:
Episode #9 with Rye Nature Center's Executive Director Christine Siller reading Todd Parr's
The Family Book
.